Dentist in Stockbridge, GA
All our professionals at Chris L. Adkins DDS Family & Cosmetic Dentistry maintain the highest levels of accreditation and pursue ongoing education to stay abreast of the latest trends in dentistry.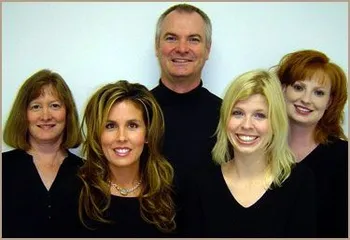 Chris L. Adkins DDS
Dr. Adkins is a 1986 graduate of Emory University School of Dentistry. Upon completion of his dental education, he served in the United States Navy as a lieutenant at the Orlando Naval Dental Clinic. This large recruit in-processing facility allowed Dr. Adkins to rotate through all dental specialties for his three years of service. After leaving the service, Dr. Adkins returned to Emory Dental School where he was a General Practice Residency instructor and operated a faculty practice. It was during this time that Dr. Adkins opened his office for family and cosmetic dentistry in Jonesboro, Georgia. He practiced at that location for seventeen years, and relocated to our current Stockbridge location in June of 2007.

Dr. Adkins is a member of the American Dental Association; the Georgia Dental Association, where he has been named an Honorable Fellow; the Hinman Dental Society; and the South Metro Dental Study Club. He is also a member of the Pierre Fauchard Dental Society.

Dr. Adkins treats patients of all ages and performs all aspects of general dentistry including cosmetic procedures.